The Courses
General
Target Time: 3 minutes for eliminations, longer for half fleet/full fleet races with more than 8 riders
Kiteboards' speed is approximately 10m/s in 12-15 knots
Total course length is approximately 1800-2000 meters
First leg (Start to Mark 1)
105° (+/- 5°) off the wind
Length:
Eliminations (4-8 riders): 600-700 meters
Half Fleet (up to 16 riders): 1200-1400 meters
Full fleet (more than 16 riders): 2000 meters
No jump
All other legs
105° of the wind (+/- 5° depending on wind strength, current, waves)
In a symmetrical setup all legs have the same angle and the leg length is approximately 300-350 meters
In an asymmetrical setup, early legs are longer, getting shorter in each subsequent leg, depending on beach configuration, waves etc. Example for an asymmetrical setup:
Start leg: 600meters
Leg 2 and 3: 450 meters
Leg 4 and 5: 250 meters
Recommended number of legs is 5. There should not be less than 3 or more than 7 legs.
On a 5 leg course, obstacles are set initially on legs 3 and 4. Additional obstacles may be set on legs 2 and 5. There should be an equal number of obstacles on each tack.
Dimensions of obstacles
1 meter high (minimum 0.5 meter)
20 meters long (minimum 10 meters) / 2x 10 meters
Please contact the office for sources of buying obstacles
The Finish
Finish line should be laid as close as possible to the beach
Finish leg length is the same with the course lengths (symmetrical setup), line is square to the last leg.
Finish line length: approximately 20 meters
Course Examples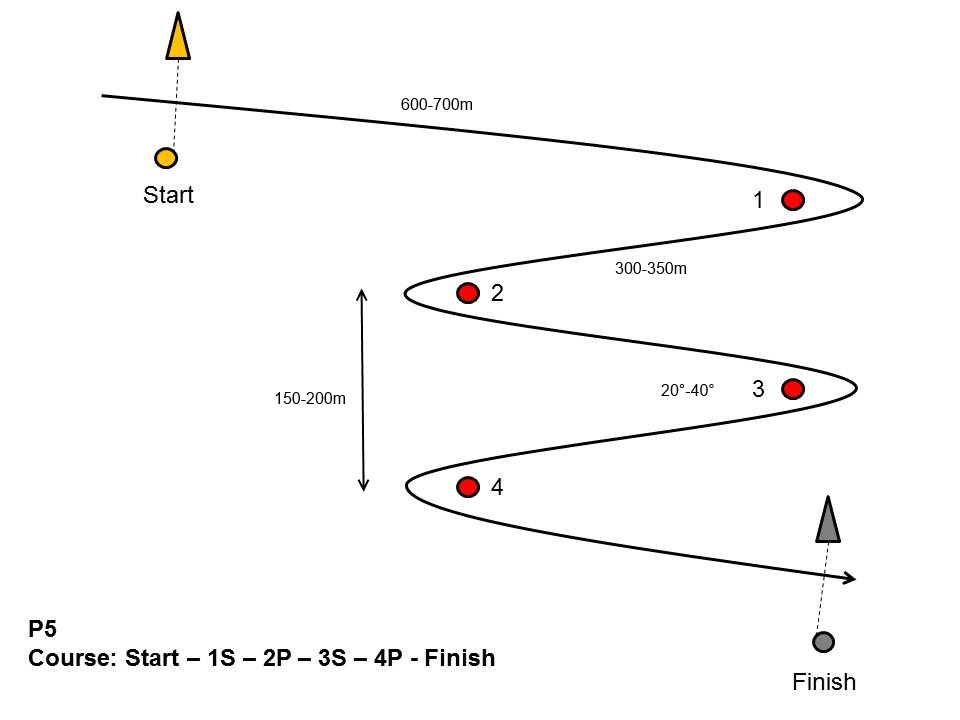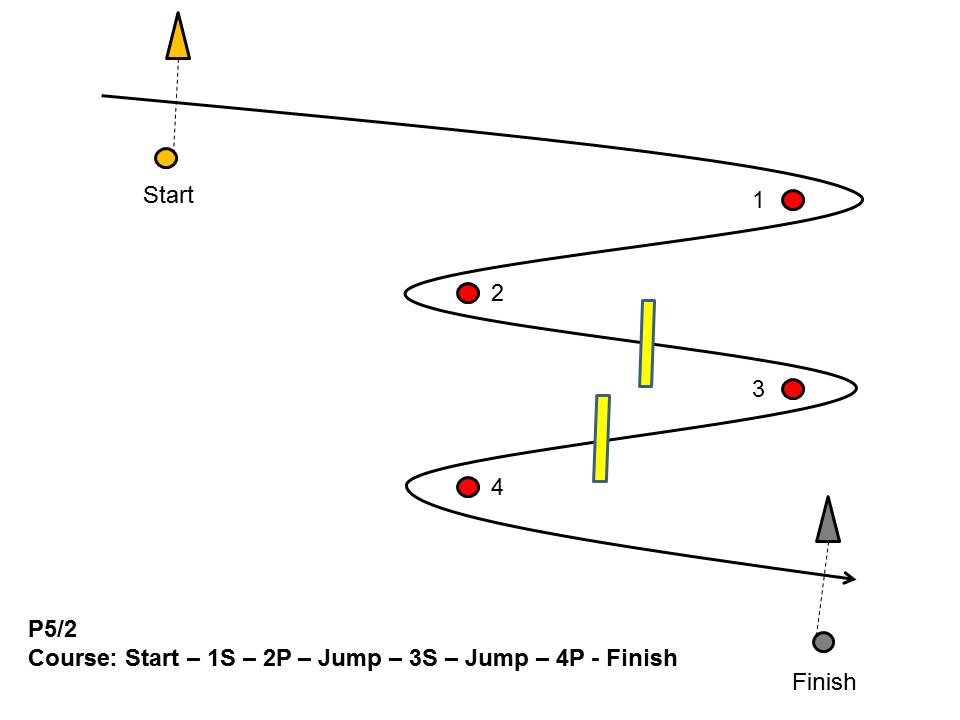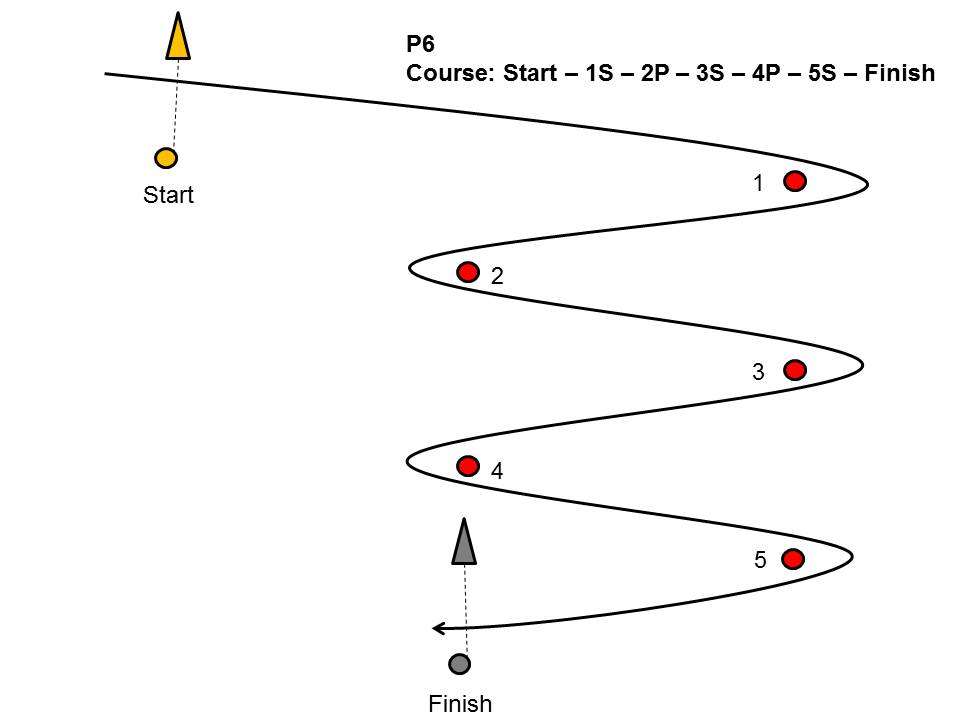 Read more about